Automation Containers
Monoflo's investment in technology enables us to manufacture products faster, at a lower cost, with the same repeatable quality, order after order. Our automation containers are manufactured to exacting tolerances to ensure reliability and complete conveyability in high-speed AS/RS systems.
Repeatable Quality for Seamless Integration
Recessed, ergonomic handles/grips offer optimal manual handling while not interfering with automated systems
Slots for multiple divider configurations
Double wall corners for smooth conveying
Designated barcode label areas with real-time verification
Available in vented or non-vented sidewalls
Available with flat, ribbed, hybrid, or welded bottom
Available with vented or solid side walls
Secure latch locks walls when erect; easy lift feature releases to fold when not in use
Ergonomic handles for easy carrying
Optional access door for easy part retrieval
Knock down walls offer return ratios as high as 5:1
Hybrid bottom design for smooth conveying of heavy loads
Top rail bumpers increase impact resistance
Generously-sized ergonomic handles for easy and safe lifting
Angled label fields ensure accurate label scanning
Textured bottom pattern for enhanced grip during conveyance
Designated barcode label areas with real-time verification
Sturdy lip for secure stacking and 180 degree nesting option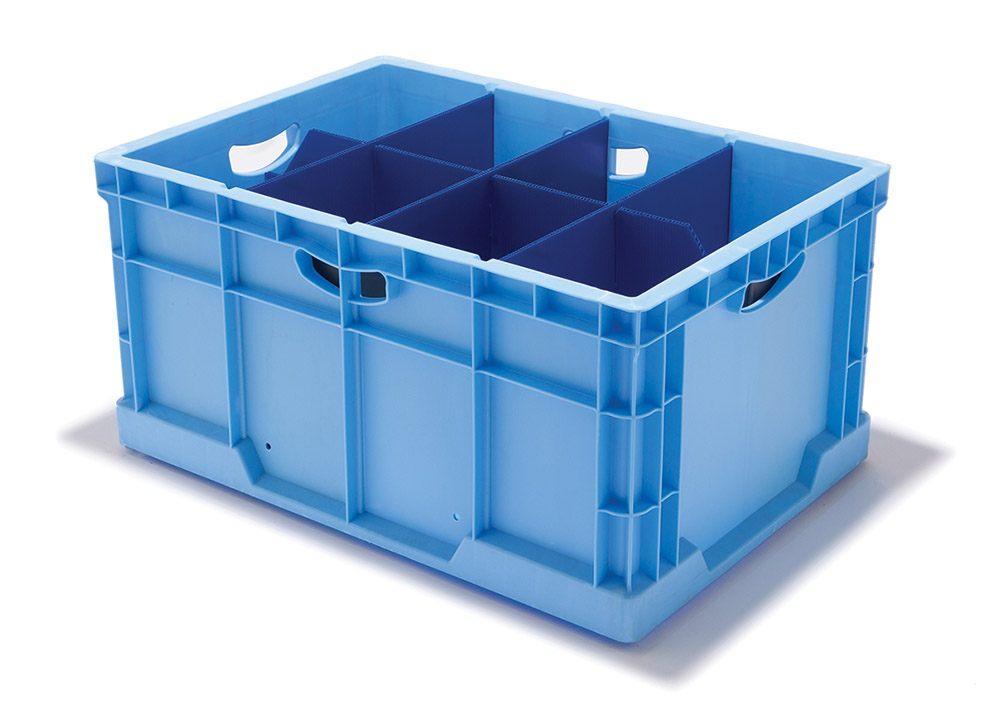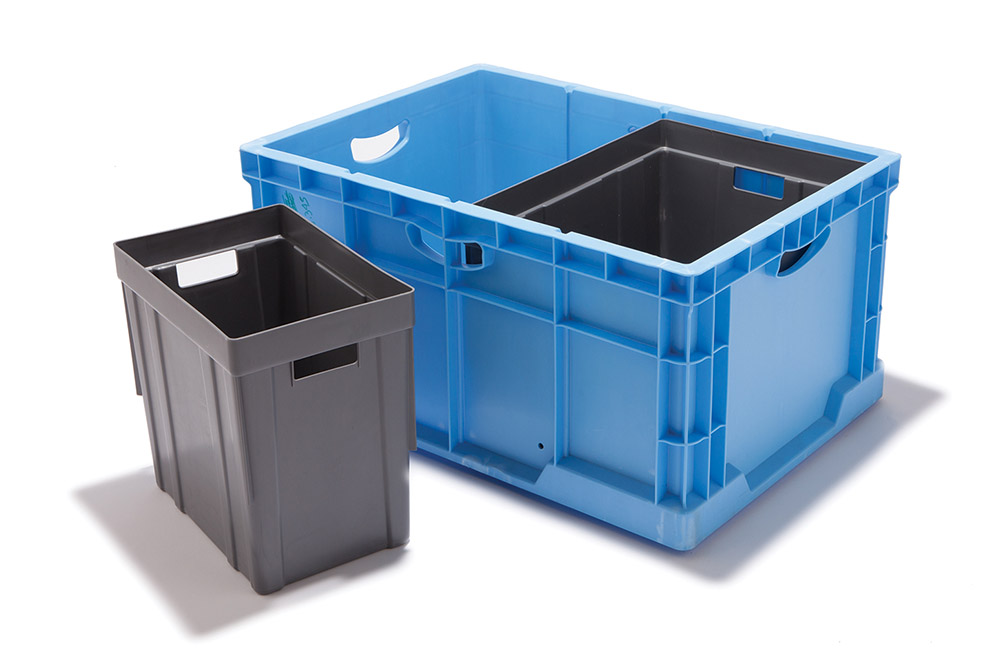 Why Give Our Automation Containers the Last Look?
Space Saving
Efficient nesting ratios help you achieve optimal storage and stacking, and reduced freight costs. Secure latches also lock walls in place when erect, easy lift feature releases the walls to fold when not in use, and optional drop door provides ease of access for part retrieval.
Higher Quality
Monoflo's high-pressure injection-molded containers are manufactured to exacting tolerances, and our processes and technology ensure every piece that comes off the line meets these specifications for the best possible performance in the most demanding situations. Key impact areas are also engineered for enhanced durability to outperform and outlast the competition.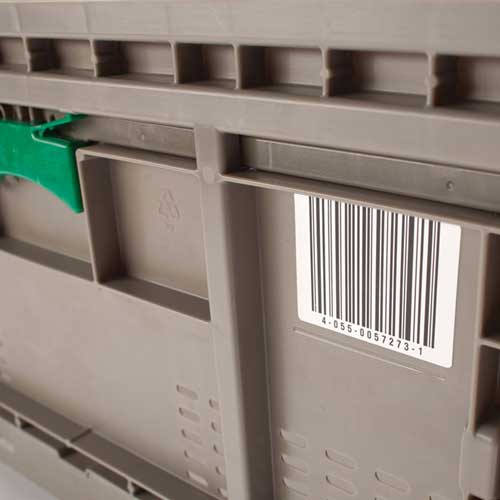 Enhanced Protection
Ergonomic carrying handles, optional lids, and multiple label areas offer safer lifting, increased protection, and improved inventory control.
Function Meets Versatility
Designed to work in automated storage systems, our containers offer key features that provide flexible use for a wide range of automation applications.
Circular Supply Chain
Manufactured to be 100% recyclable, we will buy back your containers once they reach their end of useful life and repelletize them in our state-of-the-art reprocessing facilities.
Choosing the Path of Quality
Why Monoflo
Our investment in technology drives higher quality, faster cycle times, and lower costs for our customers. Throughout our manufacturing process, we leverage decades of superior design, engineering, and production to make products that outlast and outperform the competition.
Our Customers