Bulk Containers
Our bulk containers set the industry standard by outperforming the competition while offering a better price. Re-engineered for more durability, highly-efficient stacking, and customizable with access doors and RFID tagging, we have the right bulk container to fit your specific application.
Setting the Bar for Bulk Containers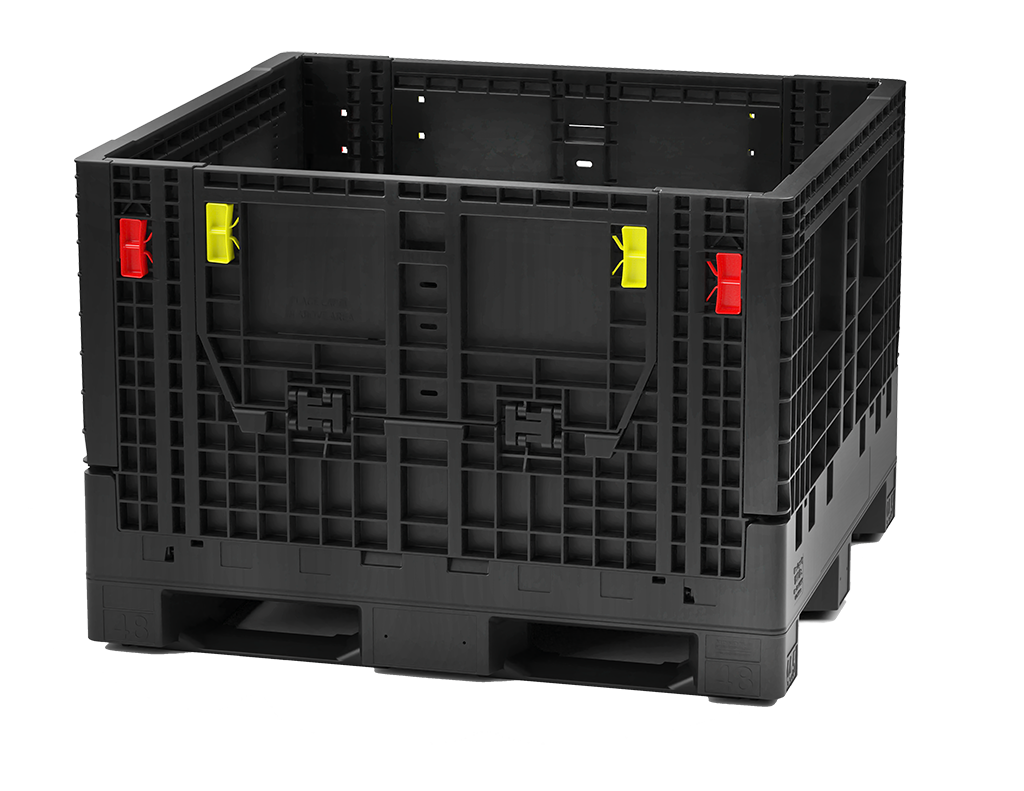 Box-style carcass joint improves sidewall alignment offering increased strength and stability
Flex-hinge design with no fiberglass or metal offers complete protection and easy assembly/disassembly
High-pressure injection molded, two-piece compression heat-welded base is the most durable on the market
T-slot creates perfect alignment of sidewalls and better absorbs vertical force and impact
U-channel ribbing improves both vertical and horizontal deflections
Textured label areas eliminate the need for placards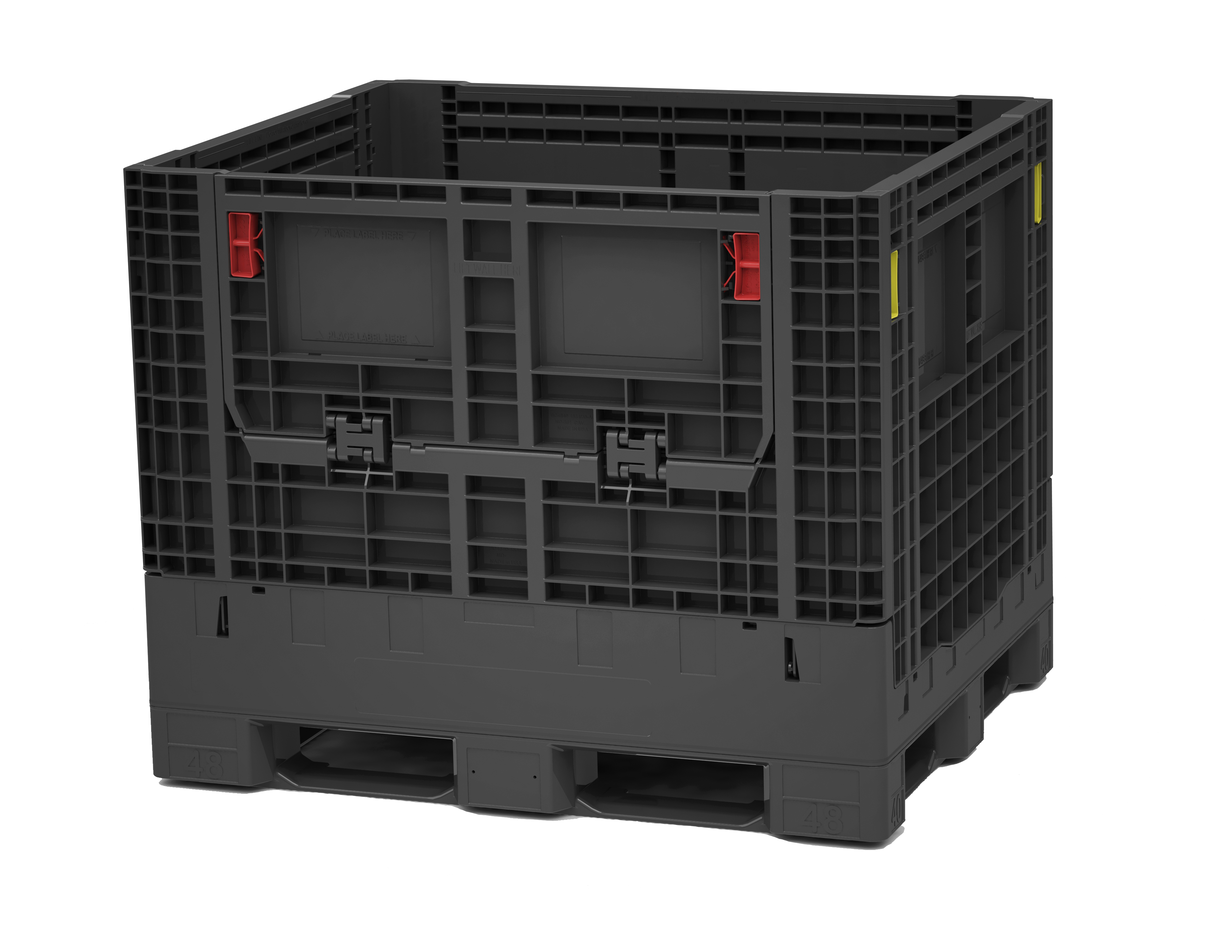 Repairable all-plastic latches
Optional sidewall doors for easy access, available on either the 48" or 40" sidewalls
Bottom runners facilitate easy conveyability
Textured areas facilitate clean application and removal of adhesive labels, without tearing or leaving behind residue
"U-Channel" ribbing delivers superior load handling strength up to 1,800 lbs.
4-way forklift and pallet jack access streamlines handling and transport
Accommodates RFID tag insertion for improved lot tracking and traceability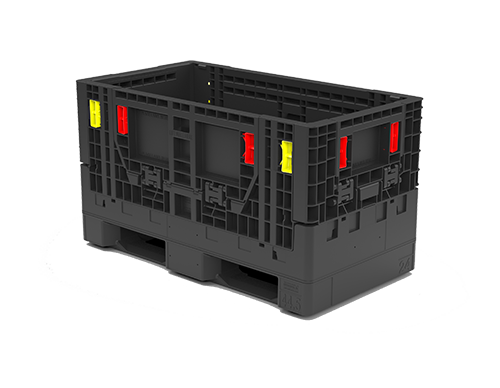 All latches and hinges are 100% field repairable with ease
Textured label areas eliminate the need for placards
I-Beam construction with two-piece welded design creates the industry's strongest, most durable base
Why Give Our Bulk Containers the Last Look?
Durable Design
A unique combination of the latest high-pressure injection molding technology and a proven hot-plate welding process delivers the best strength-to-weight ratio in the business.
Easily Repairable
Design innovations such as removing metal springs from the container doors mean damaged parts can be repaired in minutes versus replacing the entire container.
Freight Advantage
Proximity to Monoflo's manufacturing facilities coupled with lighter freight weights translates to thousands of dollars in freight savings per order.
Improved Footprint
Our second-generation, AIAG-approved bulk container features the same interior dimensions as traditional 4845 containers, but with an improved footprint and 27" height to give you more containers and load volume per truck without cube loss.
Investment Lowers Costs
Automated manufacturing process offers decreased cycle times by over 10% and creates a cost savings that we pass on to you.
Circular Supply Chain
Manufactured to be 100% recyclable, we will buy back your containers once they reach their end of useful life and repelletize them in our state-of-the-art reprocessing facilities.
Choosing the Path of Quality
Why Monoflo
With over one million bulk containers manufactured to date, continuous improvement is a way of life at Monoflo. In our reprocessing facilities, we've reviewed countless competitor containers to identify areas of breakage and wear. The result is a rigorously-tested, superior design and manufacturing solution that uses advanced injection molding to deliver the industry's best performance-to-weight equation.
Our Customers